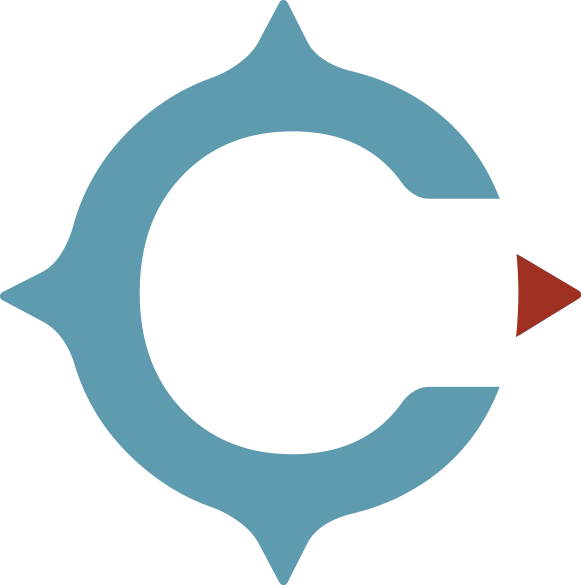 Boosting recurring revenue and digital visibility for B2B SaaS companies
At Climb Marketing, we know the challenges of SaaS marketing and how tough it can be to attract, acquire, and retain users. If you're looking to increase product awareness, expand your user base, and raise your recurring revenue and run rate, we can help.
Drawing on our proven process and expert team of digital marketing and advertising specialists, we help SaaS businesses confidently achieve their goals for online leads, traffic, and visibility. We specialize in inbound lead generation and have deep expertise with search engine optimization, targeted digital advertising, content marketing, conversion strategy, and analytics.
---
Attract, Acquire, and Retain New Users
Just like all marketers, SaaS marketers need to get and retain the attention of key prospects and decision makers. Yet some marketing challenges are specific to SaaS, like gaining the trust of IT teams at prospect companies and explaining the benefits of your software without alienating the buyer. Additionally, SaaS teams sometimes know too much about their solution to sell it clearly. It takes care and experience to explain the benefits and features of your solution without burying the prospect in irrelevant technical detail about your techstack and code base.
Ultimately, SaaS digital marketing initiatives need to incorporate the goals of the prospect, include appeals to both emotion and reason, be measurable, and deliver value such as increased user adoption and increased revenue. Our digital marketing agency has worked with a variety of SaaS brands and understands the difficulties of digital marketing for software companies. Our proven four-step process is designed to find opportunities in a niche and our extensive research and discovery process helps us gain a deep understanding of our clients' software offerings, target users, and competitive landscape.
Search Engine Optimization
A sleek website is just a high-tech flyer unless it draws in web traffic that converts to solid leads. Between technical SEO audits, ongoing campaign management, website redesign support, and SEO coaching programs, our search experts will help you maximize your software's organic visibility, traffic, and sign-ups.
SaaS websites are often heavy with internal lingo or branded terms while ignoring the type of language used by their target audience. Our extensive keyword research and discovery process will explore your target users' needs, pain points and questions to identify any consistently-searched queries that are relevant to your SaaS platform. Once we've established your keyword strategy and mapped out the competitive landscape, we'll help to expand your reach on search engines through content strategy, technical SEO guidance, and ongoing measurement.
Digital Advertising
Buyers often take multiple steps before committing to a software platform, and our digital advertising team can reach and nurture your target subscribers no matter what stage of the buying process they're in. We've cultivated deep expertise in reaching distinct target audiences and maximizing the ROI of your ad budget. We'll justify every dollar spent on advertising, and the only metrics that matter to us are your success—not clicks or "likes" or "shares."
We can help you build the persona of your ideal subscriber for social media advertisements or research your potential users' search habits to build a successful PPC campaign. We develop smart retargeting strategies to advance potential customers down your marketing funnel, and for deeper scientific niches or emerging technologies, our programmatic advertising services will help you reach especially narrow audiences.
Content Marketing
Content is at the core of any successful inbound marketing campaign, and positioning your SaaS product properly is crucial for driving visibility and conversions. We draw on a team of distinguished copywriters to interview your internal subject matter experts and create compelling content and landing pages that are on message and on brand.
As we work through our research and discovery process, we'll help to establish buyer personas and the types of content your audience might be seeking. We'll determine the keywords you want to hit, what sort of content you need to attract potential subscribers, how to best place it on your site, and how to promote it across your channels. We then partner with dedicated graphic designers or work with your in-house team to ensure your content is attractively executed and delivered.
Analytics & Measurement
Our marketing agency is committed to radical accountability and transparency, and our comprehensive measurement plans guide every strategic step we've taken and explain every step we're planning next. We specialize in digital analytics configuration and measurement and will build a holistic view of your digital visibility and impact to help you make data-driven decisions.
Whether it's a new customer subscription, demo request, free trial sign-up or a webinar registration, we can help you identify and implement tracking for the user activities on your website that matter most to you. We also specialize in call tracking and attribution to help you connect the dots throughout your marketing strategy.
"In a field like digital marketing that's always evolving, I have every faith we're in good hands working with the Climb Marketing team. Everyone is earnestly working on growing our business, always on the lookout for new opportunities to optimize and/or broaden our reach. I also appreciate their candor–there's never a question you're getting the straight story. You can trust this team to take care of you and do great work!"
---
Where Does It Hurt?
Take our self-assessment to identify your biggest digital marketing needs, and see how Climb Marketing can help.
Need an Expert?
Ready to upgrade your digital marketing strategy? Request a free consultation to discover your opportunities.
---