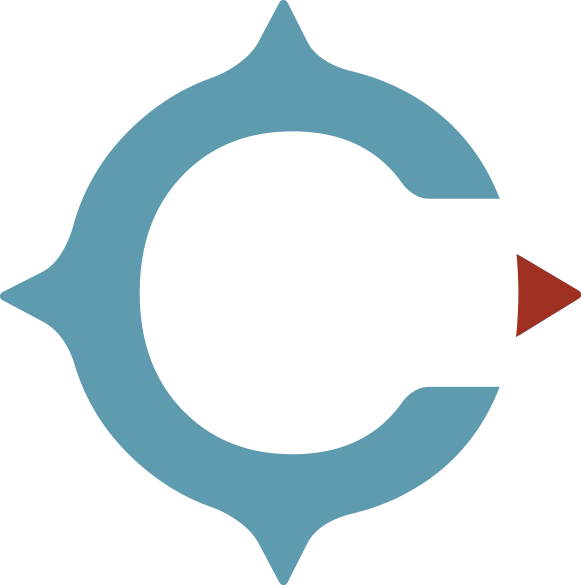 Is Your Digital Advertising Agency Wasting Money?
All marketing is digital marketing now. But it's incredibly easy to spend a lot of money on digital advertising and have nothing to show for it—even if you have a good marketing strategy and creative content.
---
A Commitment to Transparency
Each digital marketing channel and platform is its own thicket of jargon, value-adds, and platform-specific nitty-gritty. All too often, when you peel back the veil, you discover that digital ad agencies are running a "guess-&-check" digital strategy, playing whack-a-mole with your dollars. At Climb Marketing, we've cultivated deep expertise in specific digital advertising channels. We apply that expertise to these channels strategically: We can justify every dollar spent, and the only metric that counts is your success—not clicks or "likes" or "shares" or our bank account.
Climb Marketing is a small but mature agency. We bring insight to our clients and are committed to radical accountability and transparency—no "secret sauce," no "black box," no burning through "someone else's money." We can—and will—justify every step we've taken and explain every step we're planning on. More importantly: We'll get you where you want to be.
Paid Search & Social Media Advertising
Paid Search Advertising (so-called "paid media," "PPC" or "pay-per-click") can increase your business' visibility very quickly. Being search-engine based, PPC is a powerful tool for finding individuals who have identified their need and are searching for a solution—your ideal customers. In order to build an effective PPC campaign, we determine how your potential customers are talking about their pains and problems. When they start searching for answers, your advertisement will be among the first things they see.
Social media advertising, on the other hand, lets you target ads by the user's self-selected identity—before they've even begun to put their desire into words. The personal traits they chose to disclose about themselves—their home nation, job title, personal preferences, groups they affiliate with, and much more—all become part of the profile. We can help you build the persona of your ideal customer and start reaching out to them before they encounter the problem that you will help them solve.
Retargeting, Programmatic, & Specialty Advertising
With Retargeting Services, you can create evolving campaigns that take advantage of a specific audience member's growing familiarity with your business. Retargeting (sometimes called "remarketing") campaigns follow your potential clients across the web, parceling out new offers and content as they grow more familiar with your brand. You can reach out to a virtual stranger and develop a relationship before they've ever formally contacted you.
Some businesses and situations call for more specialized tools (which we group together as Specialty, Targeted, and Programmatic Advertising Services). These allow you to project your message into deeper niches, reaching very narrow audiences—even specific companies. Conversely, programmatic advertising services can be used to spread your message exceptionally broadly—without sacrificing targeting. Such a strategy allows you to connect with a diffuse community of dispersed prospects.

"In a field like digital marketing that's always evolving, I have every faith we're in good hands working with the Climb Marketing team. Everyone is earnestly working on growing our business, always on the lookout for new opportunities to optimize and/or broaden our reach. I also appreciate their candor–there's never a question you're getting the straight story."
"Climb Marketing took the time to understand our complex business and all of our many business sectors, which has really helped communicate our message and generate great results. We see Climb as an extension of our internal marketing team, with a level of service that has been greatly valued across our entire corporation."
"Climb Marketing is our trusted partner for all of our paid search and remarketing campaigns. In our first year working with them, we've seen extraordinary results. Jeremy and his team are thoughtful and strategic in their advice about how to grow our business using search engine advertising. We love working with them!"
---
Where Does It Hurt?
Take our self-assessment to identify your biggest digital marketing needs, and see how Climb Marketing can help.
Need an Expert?
Every great partnership starts with that first conversation. Contact us today so we can explore your needs together.
---
A Blended, Modern Digital Advertising Approach
These shouldn't be seen as isolated tools. Over time most companies will use some mix of PPC, social media marketing, retargeting, and niche advertising tools. For example:
Imagine you specialize in industrial fluid reclamation systems. If you need to grow your business quickly, you'll probably start by advertising to people searching for "industrial fluid reclamation"—that's a great time for paid search/PPC. But not everyone searching for an industrial fluid reclamation solution is ready to buy. Some people will need to hear more—or just need time to absorb what they've learned as they've searched for a solution. A retargeting campaign gives you the multiple touches you need to communicate a more nuanced story about your business and values.
Over time, you may find that you've captured the bulk of the "industrial fluid reclamation" audience that's actively in-market. But there are still plenty of businesses out there who fabricate steel components and would love to find a way to make their industrial cutting fluid last longer—if they just knew such solutions existed. Those might be great to reach through social media advertising. Conversely, you might discover that, for whatever reason, the right customer for you can't be easily reached on social media or via display ads on a specific platform—but you do know that they love college football, tend to work at businesses with fewer than 100 employees, and are often from the midwest. A specialty, targeted, or programmatic ad campaign can be crafted to reliably reach them—without breaking the bank.
Ready to embark on your digital advertising campaign? Contact us now to explore your opportunities.