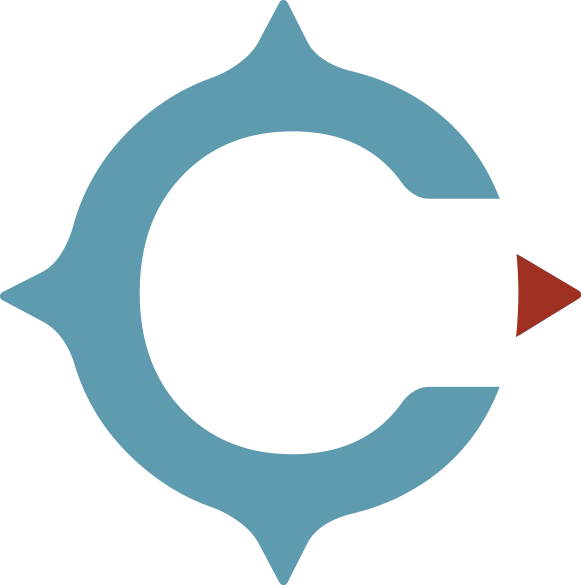 Develop the Right Attitude Toward Conversion Rate Optimization
It's easy to become obsessed with getting traffic to your website—paid search, SEO, high-quality custom content, these all drive traffic. If you are willing and able to throw enough money at the problem, it's easy to increase traffic to any landing page you choose. But if none of that traffic is converting—no inquiries, no purchases, no newsletter sign-ups, no engagement, no new clients—then that traffic means nothing.
---
A Strategy For Conversion
Beyond pretty graphics and SEO and PPC, beyond thought leadership and organic traffic, you need to have a conversion rate optimization (CRO) strategy. That's what differentiates dot-coms with 68 million users and zero profits from the many small businesses that use their tidy online footprint to make money and grow quarter after quarter, year after year. CRO is an attitude, focused on capturing the value of your audience's attention. This isn't just How do we get the customer closer to buying? but How can we use different events of different orders of magnitude to give us useful data about the quality of our traffic?
At Climb, we often think of this in terms of both "macro" and "micro" conversions. Macro conversions are the sorts of activities that most businesses think of when they think of "conversions": a customer buying a product, providing full contact info, or scheduling a demo. These are fantastic—they either generate revenue or are only a step or two away from doing so. But they are just a sliver of activity near the tail-end of your sales funnel. This means that when undertaking conversion optimization and measuring conversion rate, we don't just look at sales numbers. Instead, our agency takes full advantage of modern analytics capabilities by investigating micro conversions as well.

Macro & Micro Conversions
Micro conversions are smaller moments of engagement, and often come much earlier in the sales journey. These might be a simple email sign-up, or interacting with a widget on your site, or sharing one of your blog posts. In contrast to macro conversions, identifying and tracking micro conversions gives us a much more fine-grained view of how a prospective customer is moving through the sales journey, and how ready visitors are to commit or engage more deeply at each step. Micro conversions often serve as early detectors, flagging the high-friction points in your sales process, and giving you hints as to where folks are getting lost.
Once we have the ideal analytics configuration in place to effectively track these two types of conversions, we can gather the data needed for improving user experience and testing the effect of different optimization strategies on conversion numbers. In this way, we can ensure that your site successfully engages website visitors and can increase revenue. Ready to find out what conversion rate optimization looks like for your business? Contact us now to explore your opportunities.
CRO Case Study: Landing Page Testing for Valicor
---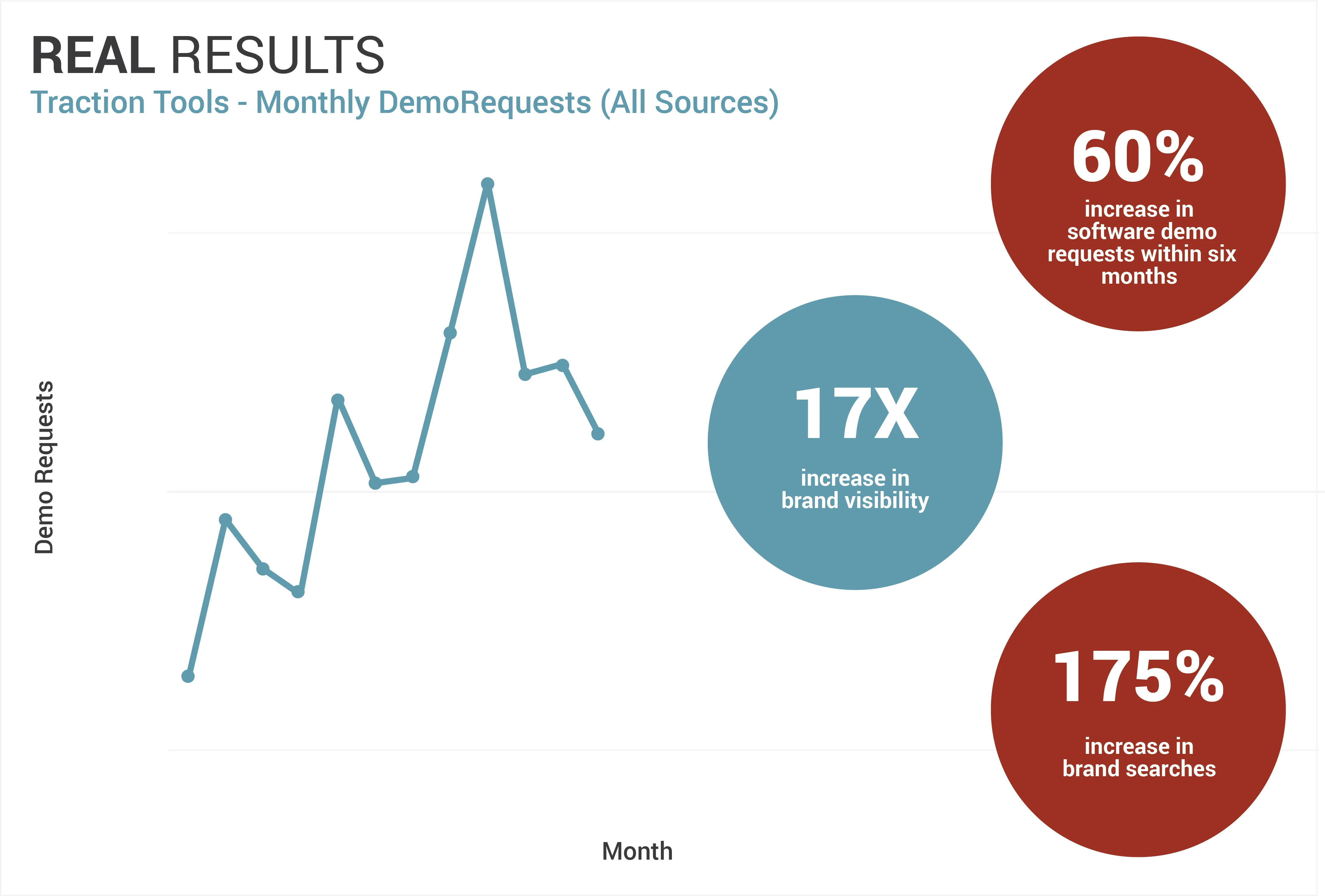 Situation
A lack of landing pages addressing keywords and searches most relevant to potential customers
Existing website didn't contain clear calls to action and suffered from poor conversion performance
Paid search advertising efforts suffered from poor quality score and low conversion rates directly related to the state of the website
Approach
Climb built custom landing pages catered towards specific high priority keywords in the Google Ads account
Tested different page layouts, imagery, and content to arrive at a fully optimized landing page template
Results
4x increase in conversion rate over nine weeks
74% reduction in cost per conversion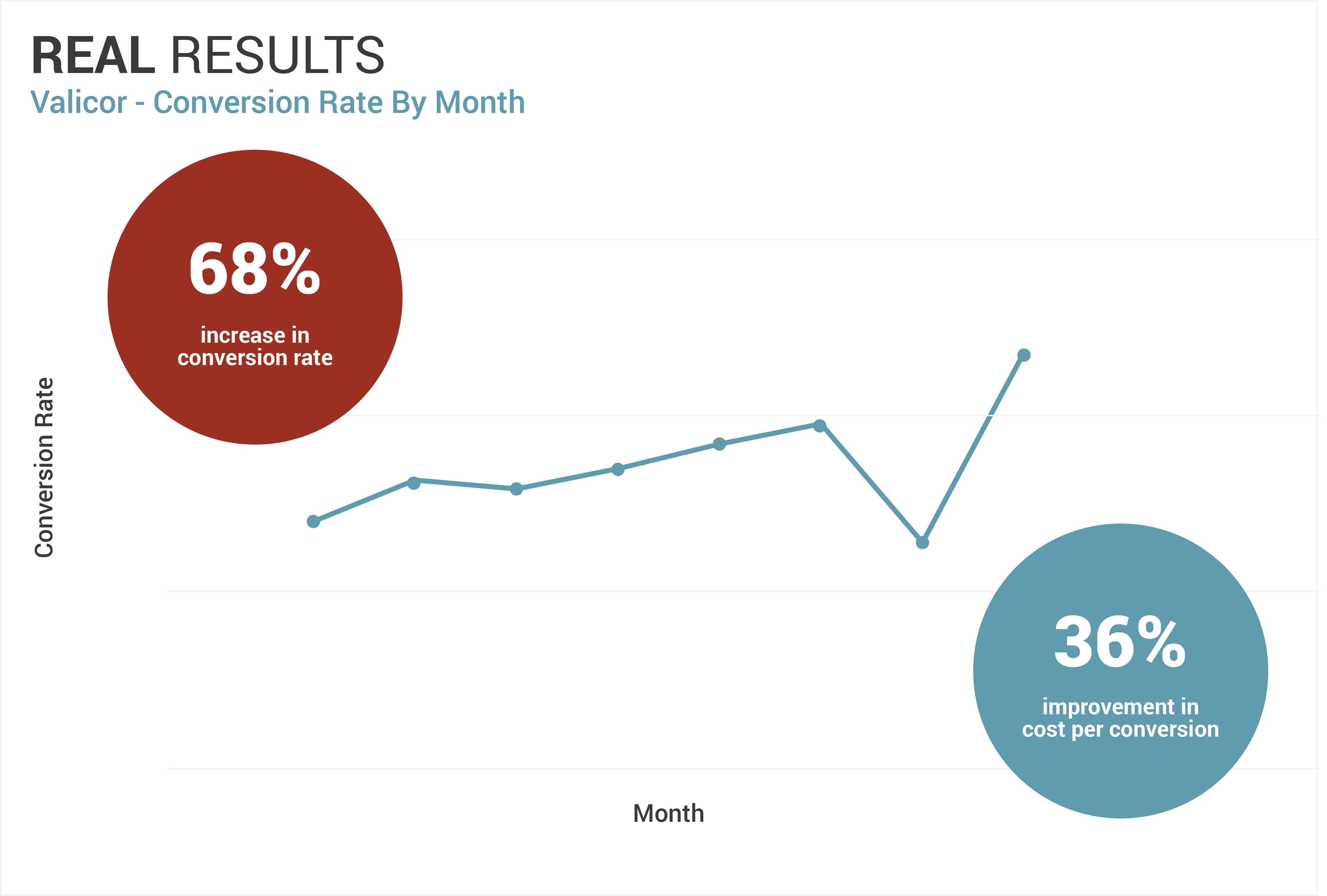 Read More
---
---
"In a field like digital marketing that's always evolving, I have every faith we're in good hands working with the Climb Marketing team. Everyone is earnestly working on growing our business, always on the lookout for new opportunities to optimize and/or broaden our reach. I also appreciate their candor–there's never a question you're getting the straight story."
"Climb Marketing took the time to understand our complex business and all of our many business sectors, which has really helped communicate our message and generate great results. We see Climb as an extension of our internal marketing team, with a level of service that has been greatly valued across our entire corporation."
---
Where Does It Hurt?
Take our self-assessment to identify your biggest digital marketing needs, and see how Climb Marketing can help.
Need an Expert?
Every great partnership starts with that first conversation. Contact us today so we can explore your needs together.
---